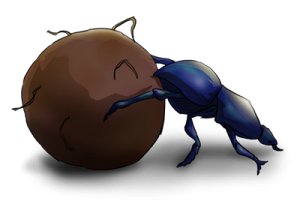 The Story
Tethered is a webcomic set in a dystopian Britain, in the aftermath of a war that has left all countries and political powers in ruin. Following the unlikely partnership of a girl and a medical droid; they find themselves reliant on one another to help battle through their journeys….With the lingering threat of chemical warfare, remnants of armed conflict and desperate survivors at every turn, they are not journeys easily made.
Achievements
In August 2015, after a spur of a moment decision, Hoi entered Tethered into the LINE Webtoons Sci-fi contest. It was a long and very challenging battle, but eventually Tethered came 2nd among over 800 entries! The comic gained many new and awesome readers, as well as boosting Hoi's confidence in storytelling (though don't worry, they knows not to let their head get too big!)
Credits
Hoi
The artist and creator of Tethered. They thrives in cold dank places and can communicate with cats. Intolerant to Gluten and twats. Might be a work-a-holic. Still living through the honeymoon-period with their husband Shane, where they both geek out over Fallout, cartoons, comics and well-made food.
Shane Sheenan
Hoi's husband. Shane is also the writer and creator for Beefpaper, and runs a cute clipart store on Etsy and Teachers Pay Teachers! Shane co-writes and creates Hoi Butt with Hoi in their spare time (which is a small slice-of-life diary comic about their asexual relationship). Shane helps maintain websites, Hoi's dusty computer and does the chores while Hoi's at work. He also helps with brainstorming and listening while Hoi goes on a creative rant to figure out story and plot out-loud.
Daniel Sharp
Helped to co-write pages 90-134. Also the writer for the webcomic 'Demon Archives'.
Justin Dorey
Web designer and internet super villain. Helped with the great battle against hackers back of 2014. Check out his awesome youtube channel —> [CLICK HERE]
Timur Askerov
The official dedicated Tethered Russian translator! You can read the Russian translation [HERE]!